We all know that we always get success by failure. In this blog, we will see from the story of Steve Jobs how he was successful despite all the hurdles he has in his life.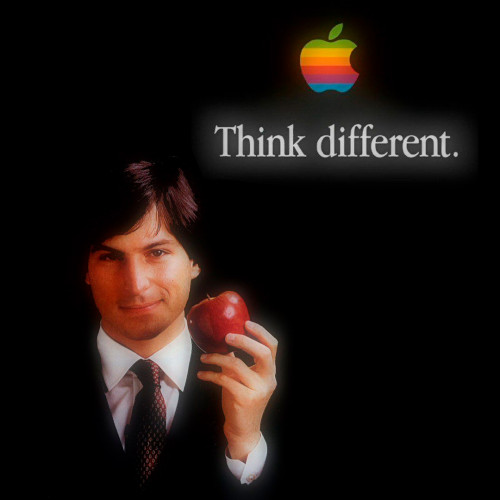 Steve Jobs need no introduction, as even the kids around us are very well aware of this guy. He was the legendary co-founder and CEO of the multinational tech company known as Apple. He was a visionary and pioneer of the personal computer revolution, who also founded NeXT Computer Inc., and was the chairman and majority shareholder of Disney's animation studio, Pixar. However, he was more than just that. Steve Jobs has always been a creative genius who pioneered the transformation of the computer industry and came forward to introduce revolutionary products like iMac.
Every story is different, but each contain bits of inspiration and success insights that you can leverage to your advantage. So, with that being said, if you're ready to know about Steve Jobs and a few of his secrets to success, then let's dive in:
STEVE JOBS – Insatiable curiosity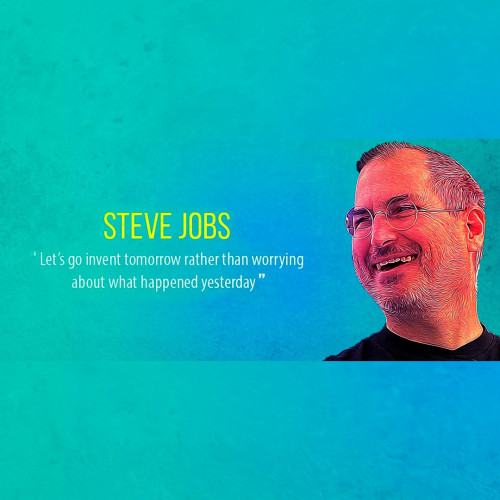 Just like most other heroes, the journey of Steve Jobs also had a fair share of hardships and downfalls. Steve Jobs stood up through every rise and fall, taking it as an opportunity to turn things around and move the industry that he created, towards a better future.

Right from the start, Steve Jobs was a very special guy who was a born genius.
Steve Jobs was born in San Francisco, California to two graduate students; one of Syrian descent, and the other of Swiss-German descent. However, he was put up for adoption soon after birth. His biological parents, Abdul Fattah Jandali and Joanne Carole Schieble went through great efforts to ensure he was to be adopted by a well-educated and wealthy family. Yet, as fate would have it, Steve Jobs ultimately got adopted by Paul and Clara Jobs — a loving couple with little to no college education.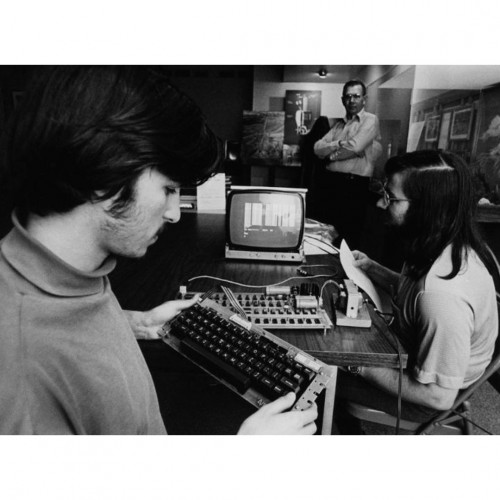 From a very young age, Steve Jobs was seen fascinated by the power and intricacy of computers. What kick-started his love for machines was from his mechanic father's family garage, where he worked by taking apart cars and putting them back  together.

His father taught him to pay attention to detail, which Jobs set as a mantra for Apple that has helped to set it apart from the competitors. He was extremely focused throughout his life.
At school, Steve Jobs was a genius who at the age of 12 called HP founder Bill Hewlett in order to ask for some electronic parts for a school project. Hewlett was so impressed by Jobs that he offered him a summer internship, where he met Steve Wozniak.
Growing up, he never enjoyed school, and ended up dropping out of college after the first semester but continued to attend the classes that interested him. One of the classes he was interested in was calligraphy, which led to his love for typography.
At that time, he had no room to live so he used to stay in his friend's room and sleep on the ground. They also sold coke bottles so that they could eat from the money they got from them. He used to walk as many as seven miles and then go to Krishna temple so that he could eat food given at the temple.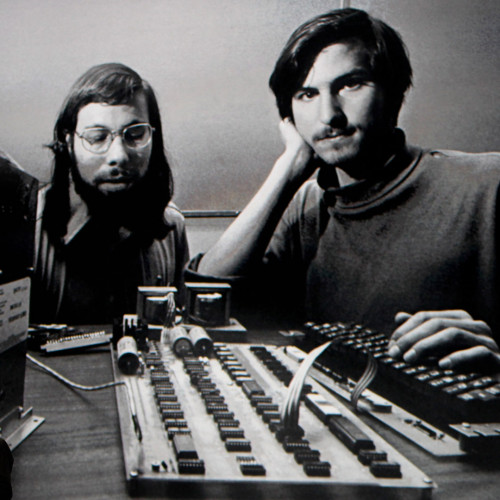 Soon, Steve Jobs started to work at Atari as a video game designer and then visited India, in order to find spiritual enlightenment.
Steve Jobs started a partnership with Steve Wozniak that proved to be outstanding. They started up with the 'Blue Box', which is a wireless system that could be used for free to make long-distance calls. This slowly led to the start of the first-ever Apple Machine.
After relentless efforts and chasing behind investors to fund them.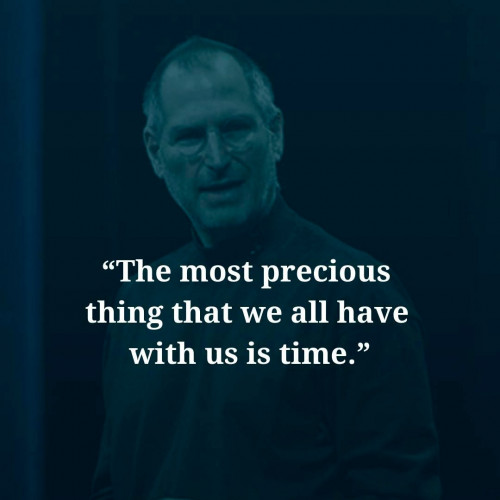 However, still their first product did have expected success as they managed to sell roughly 88% of the 200 units that were produced. But, after finding a few more  investors, and launching a new improved computer, which they called the Apple II, they  retired their first product (which was pretty much just a circuit board).
The result of a making a few small changes like including a monitor and keyboard with the circuit board as a unit, helped them launch this new product into stratospheric levels of success. The Apple II would become one of the most successful, as well as first mass produced personal computers in the world. It big banged soon to the news headlines.
From this point on, Steve Jobs and Wozniak's business began taking off. They created multiple products after the Apple II, and strived to compete with the likes of IBM for  dominance of the personal computer market.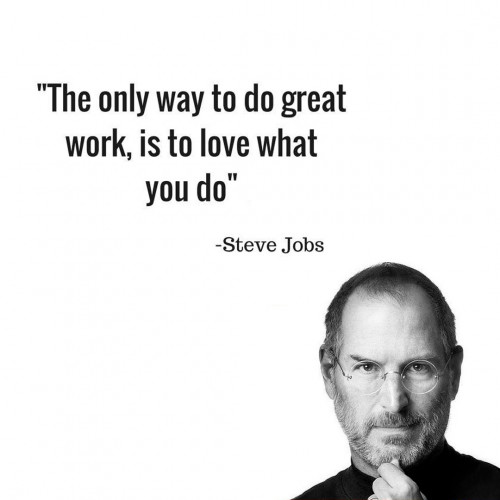 He was one of the youngest people who was included on the Forbes list of the richest people in the country- a great achievement that he made without any inherited family wealth.
While Jobs was a persuasive and charismatic director for Apple, he was getting into power struggles frequently. In 1985, he was fired from his role as head of the  Macintosh division by Apple's board of directors, and five months later, Jobs left the  company.
In a speech Jobs gave at Stanford University, he said being fired from Apple was the best thing that could have happened to him; "The heaviness of being successful was replaced by the lightness of being a beginner again, less sure about everything. It freed me to enter one of the most creative periods of my life".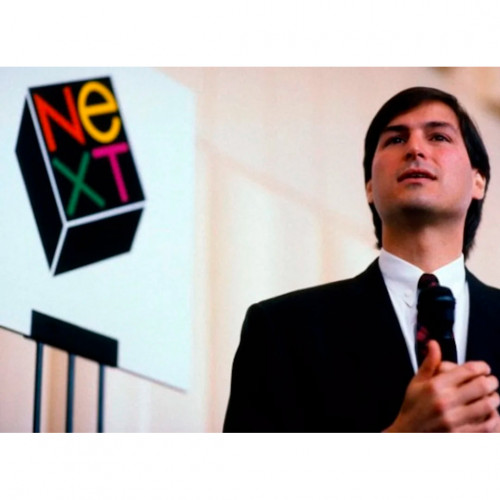 Nevertheless, the departure was an establishment to the new beginnings of his fame. He stood up being strong and went on establishing his new company, NeXT Computer Co.
After many ups and downs, Jobs set a classic example of attempting relentless efforts to reinvent oneself in order to succeed.
Later, NeXT merged up with Apple to give us the iOS that we use today. But this didn't satisfy Jobs as he always wanted to build a big empire. He invested in a start-up that was called Graphics Group, now known as Pixar.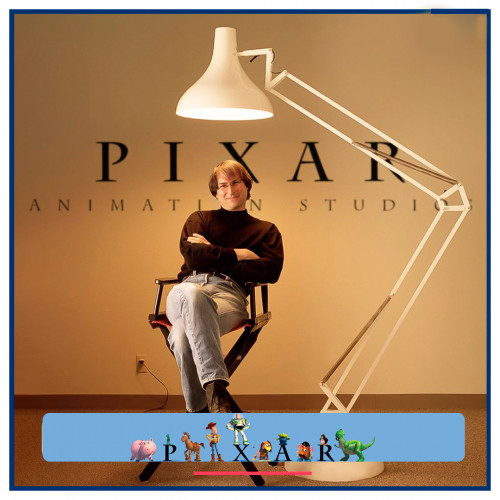 Their first movie was Toy Story, which became an instant summer blockbuster, followed by ten more pitch-perfect gems for instance, Finding Nemo and A Bug's Life. In 2006,  Disney had agreed to purchase Pixar in an all-stock transaction worth 7.4 billion dollars.  Jobs became The Walt Disney Company's largest single shareholder owning seven  percent of the company's stock.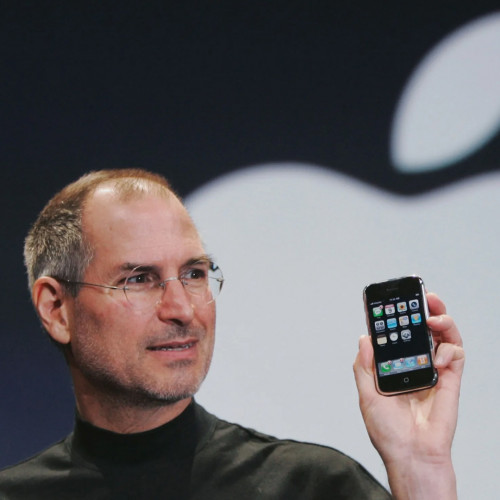 In 1997, a year after Apple's merger with NeXT, Jobs was hired back as an interim CEO and the company started to branch out. 
Steve Jobs was successful enough to revive the company and bring it back in the same successful phase as it had in the 70s. His vision of relentless innovation made Apple a huge success.
With Jobs return to Apple, he introduced several feats, that include the iMac and the installation of the G3 PowerPC microprocessor. Apple launched devices like the iPod,  iPhone, and iPad that shaped and changed the lives of millions across the world.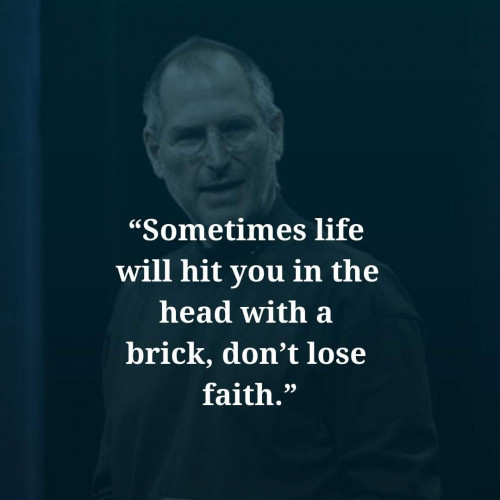 Everything was back to normal and going perfectly well. But unexpectedly, what utterly shocked the world when he was diagnosed with a rare form of cancer of the pancreas. Jobs declined to see and obtain any medical care from a doctor. Instead, he turned to natural techniques such as dependence on herbal juices, vegan diets, that he felt would cure his disease. But his plans backfired, fatally worsening his health.
He resigned from Apple after a few years when Jobs could no longer work normally. He continued to work at Apple and died calmly, surrounded by family, six weeks after his last day of work.
Although the life of Steve Jobs was short, his legacy still continues. His life is an example for millions that how failure can bring new opportunities in life and how to restructure the failure into a success story.
If Steve had not been removed from Apple, then he would not have done all this. There are also such moments in our life, but we should not panic at that time and should do our  work well. There must be some goals in our life, without them we cannot move forward.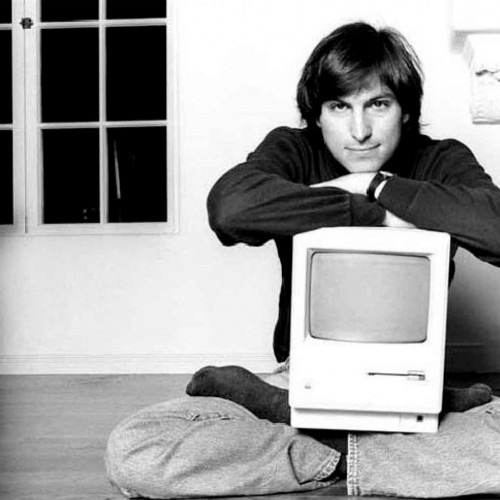 In spite of great personal difficulties, Jobs achieved a level of business success that is truly rare. Jobs was able to make his dream a reality because he never stopped believing.  He never gave up even when it seemed like the goal was unreachable. His goal was more than making money; he was deeply committed his vision of creating "insanely great"  products. Zero to Hero would be the right title for his inspirational life story which is a  perfect example of how vision and perseverance make dreams come true.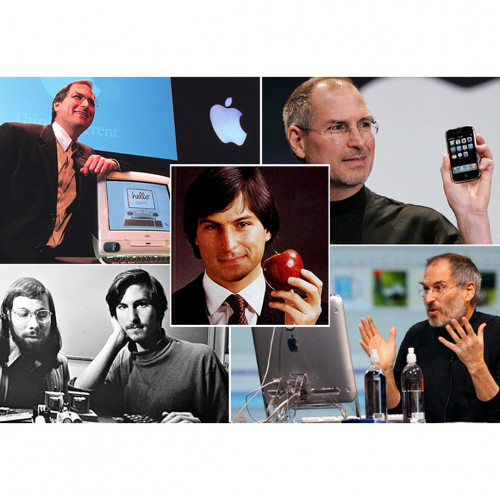 There you have it, the Steve Jobs success story that describes his inspiring journey — going from a curious young middle-class kid who loved tinkering with electronics, to  dropping out of college, to then go on to become a modern-day titan who created from  scratch, not one, but two successful computer technology companies, and revolutionized  the personal technology industry forever.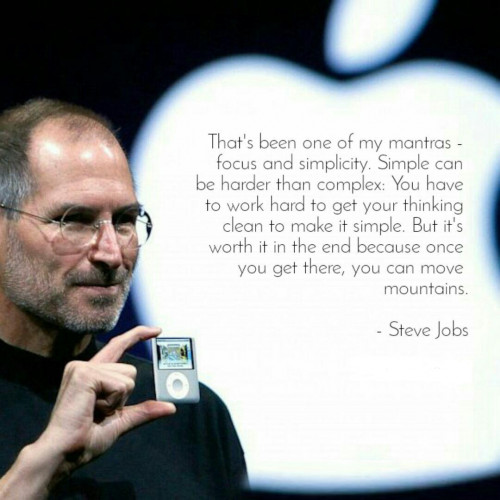 I also briefly touched on the qualities that helped Jobs create the massive success he's become known for. Here they are again as a quick recap to answer the question about how Steve Jobs became the legendary titan of technology he'll always be remembered
for:
Curiosity | Focused | Detail-Oriented | Persistent Vision
All the above qualities stand for two qualities in common: Creativity and Focus. Steve Jobs was not only creative but he was focused throughout his life. These two are deadly  combination. Many creative people won't be focused on one particular thing in life and  many focused people lack creativity. However, Jobs was creatively focused on his vision  and that is what made him a great achiever in this whole tech world.
Focus is the thinking skill that allows you to begin a task without procrastination and then maintain your attention and effort until the task is complete. Focus helps you pay attention amid distractions and setbacks and to sustain the effort and energy needed to  reach a goal.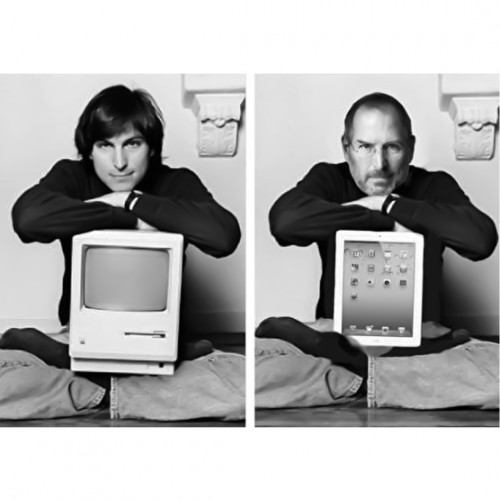 You now know why focus is important in your life to achieve the success you desire. This is why Coconut Boxs strives to build focus in you in order to get what you want in life.
Coconut Boxs to Develop Focus
Focus can be measured by three things:
For instance,
TIME
Ask your kids to pick any one of the activities in the Coconut Boxs like Blocks, Clay, Drawing, Sticks or Painting.
Check the time taken by them to finish a task.
If they are able to work on a task continuously for more than 30 minutes, they are highly focused, if they spend only less than 10 minutes then they have low focus.
ATTENTION
Check whether your children are able to utilize variety of materials and their internal energy to complete a task with full attention.
If their attention is missing and they hardly use any materials with purpose then  you can find out that they lack focus.
However, if they can finish or continue their task with full attention, automatically they would be creative enough to use multiple materials to finish the task, which shows they are highly focused.
DISTRACTION
If your children are easily distracted by hunger, anger or irritation, that means they lack focus.
Also, if they are distracted by sound, music, smell, presence of other persons in a  room, that means they are not fully focused on their task.
On the other hand, if they are not distracted by internal distractions like  wandering mind, bodily movements or feelings, and external distractions like  sound, music, smell or other persons in a room, then you can conclude that they  are highly focused.
Hence, using Coconut Boxs, children can achieve the goal of attaining the skill focus. and it also helps the parents to identify whether their children lack focus and try to improve it by providing more activities.
Using the open-ended materials by Coconut Boxs, children can create any shapes or designs. Of course, they will be distracted but it is their choice whether to fall for those  distractions or take it up as a challenge and achieve their goal. And as a parent you can  help them focus more without getting distracted.
Successful people never let distractions come in their way. When your focus is aligned with your actions, it will produce great results.
Now go forth and apply Steve Jobs success insights you've just gained starting it with the  activity by Coconut Boxs. Hopefully they'll assist you in creating a life as remarkable as  the late Steve Jobs'.